Do you believe finding people who want to pay you for your work is hard?


Do you feel guilty, bad, or wrong when you share about your offers or services or offers?



Do you desire a selling, marketing and/or launching process that works for you?


Do you fear people will view you or judge you as too sales-y, annoying, or money hungry?


Do you sometimes struggle to find people to pay you for your work?


Would you like to have more programs and offers, but don't really know where to start?


Does selling or sharing about your work feel frustrating, anxiety provoking or uncomfortable?


Do you feel only certain kinds of people can attract others to their work with ease while you're left trying to figure it out alone?


Does launching, promoting, and sharing (online or offline) exhaust you, take up your time, or weigh on you?
Here's the thing:

Selling is the sacred vehicle by which we get people into our work.

Through selling, we are able to get people the content or services they desire while being compensated for our gifts.

It is a joy. It's an honor.

There is nothing shameful about calling in, sharing with, and selling to those who need your work.

I believe in the soulful art of selling. And I believe in it with everything in me.
If you've been here long, you know that there is no force, fear, or manipulation in how I let people know about my work.

I have mastered this.

Selling is not about being pushy or forceful. Nor is it convincing someone to buy something they don't need or want out of fear or your own state of lack. Hallelujah.

That kind of selling creates negative effects in our lives, relationships, industries and the world.

What I am talking about is sharing from your truth and selling from your heart.

Selling is a beautiful, intentional, soul-nourishing act...

... once you learn to view it -- and do it -- that way.
I am a self-made multimillionaire, best selling author, business mentor, digital course creator and am often referred to as the 'money queen' inside the world of personal development.

This is because I am known for creating programs that help women generate, earn, attract, and receive money.

I want you to make a lot of money. I want to give you the practical and spiritual tools to do so.

While I've held over a hundred launches that generated six figures each, have had a few seven-figure launches and one multiple seven-figure launch (at $2.1 million)...

... I don't feel like a salesperson.

I feel like a woman on a mission with a calling who has work to do and people to reach.

For me, selling is simply letting others know how I can help them.

Selling is how I give people the opportunity to be supported by me, my work and my offers.

I let people know how to work with me, with heart, passion, and transparency. And then, I let them choose what is right for them.

I sell by speaking from my truth, creating intentional and impactful offers, and sharing with the people how my work can help them and make a difference in their lives.

I share and sell... well. I share and sell with ease. I share and sell without being forceful. I share and sell from a place of service.
I do it simply. I do it with integrity. I do it with authenticity.
And I wouldn't want to do it any other way.
People have a lot of theories around why their businesses aren't working.
Once we get to talking, I find out their theories are usually wrong.
Some believe their price must be the problem.
Over the years I have tested this theory. I have sold super low priced, kind of low priced, very high priced, pretty high priced and medium priced offers.
My programs and packages have ranged in price from $7 — to $150,000.
Some believe they must not be on the right social media platform.

Listen: When you get how to Sell from Your Soul, you can effectively inspire others to work with you via any medium.

I was effectively selling out my programs before livestreams or reels or stories were a thing, when no one was using Instagram, and when my email list had less than 300 people on it.

While I love the social medias, I have to tell you...
Some people believe their audience size isn't big enough.
In my experience, this matters the least.
When all I had was my personal Facebook page and a dream...
... I was filling up and selling out my coaching packages and digital courses.
Through how I positioned myself, gave continual value, and shared about my services...
The right people always seemed to make their way to me.
I did not 
yet
 have a following to sell to
 a
nd 
yet 
I sold anyway.
Even today, I have the smallest email list of any eight figure business owner I know.
PS: Everyone starts with zero followers. Besides maybe celebrity children. But it's clear they usually have no idea how to leverage what they have, like, in the least.
I've learned to call people into my work no matter the circumstances, ever-changing social media algorithms, state of inflation, saturated marketplace, wild world or whatever excuse various people are using at the moment.

Through my own daily decision to show up, my determination to see myself through, and willingness to be guided along the way, I have learned to…

Monetize any audience of any size with an offer of any price on any platform with my eyes closed and my hands behind my back... while creating a loving community, loyal fans, and very happy customers.

All while logical reasoning said it should not work.

And it wasn't even that hard.

But it did take time. And I was very intentional.

And, today, I know how to do it over and over again.

(What's the point if you don't repeat my results?)


When your work is good, your heart is right, and you believe in what you're here to do...  nothing can stop you.
This is why I can confidently say:
I have mastered the art of soulful, sacred selling.
I know how to connect to the hearts of those who need my work.
I know how to show up reliably, confidently, and continually.
I know how to create an environment where people feel safe and are safe buying from my company.
I am here to break down and demystify my processes and methods for you, while guiding you in creating systems and structures that work for you.

Like everyone else, I tried things the hard way first.

I forced strategies that didn't work for me and told myself tales about why they weren't working.

I lacked clarity, certainty, and conviction.

I had a long f*cking season of hearing crickets when I shared online.

I don't want that for you.

I have taken what I've learned over a decade of growing this business through sharing + believing. I put it all into this course.

Now I know this important truth:
Selling is an act of service.
Selling is showing up for those who need you.
What I am here to teach you, will change everything.
An immersion into the art of calling in, sharing with, and selling to those who need your work.
This is a sacred journey.
This is a beautiful combination of practical principles and spiritual strategy.
It's manifesting and mindset with intentional business methods.
This is your permission to unleash your work into the world.
Let's eliminate your doubt around selling, increase your confidence and conviction around earning...
... and give you a solid belief system around selling to lean on for the lifetime of your work.
And create a strategy around it that works for you and feels good to you.
It is time to share your passion with the world and call in those who need your work.

It's time to create aligned offers that are expressions of your soul + feel natural to share as they are what you are here to give.

It's time to know that the time is always now.
It's time to decide for sure and forever that your work is of high service and worthy of massive compensation
It's time to be able to show up online, with passion and heart, and make money any day of the month, week or year.
Because you decided to.
Because you have a system.
Because you know this whole thing actually works.
Because you now know what to do.
I'm here to show you how.
Amanda
used to trigger the f*ck out of me. Now I see
she 
was 
only showing me what's possible.
Before SFYS sharing my work felt forced, uncomfortable and like I WAS TAKING SOMETHING FROM SOMEONE. I felt greedy. AF's way made me realize sharing my work was of service and love and helps other see the light and possibility in themselves.
Now I feel so comfortable selling. I use my own personality and people instantly connect with my work. I now have my own process for sharing and selling that is authentic to me; not some step-by-step masculine shit that leaves me feeling gross.
I actually had a call yesterday that resulted in a complete stranger into a $1,700/monthly retainer client in 27 mins!! This would have been completely unheard of for me in the past!
Amanda
has
a 
beautiful 
way of making business easier, fun and
more 
abundant.
STEPHANIE LANE
Online Business Strategist
stephanielane.net
When I signed up, my only hesitation was whether or not I could afford it, but with Amanda's teachings inside of this course, she quickly helped me clear that fear.
What changed for my the most through this program is how I feel about myself and the confidence that comes from knowing my worth. It took me doing the homework to get there, but that is what makes Amanda a rockstar in this space: Her homework, works.
This course does not just teach you how to sell, but how to shift your subconscious thoughts about selling, therefore, changing your life and business.
I love the unapologetic way Amanda expresses herself while teaching. She is totally herself. It is infectious and causes you to mirror that quality in your own life. And on top of that, she teaches how to sell uniquely, in ways that work for you. It's a win-win!
I see what I have learned through SFYS setting me apart from other teachers and coaches. I see what I have learned giving me the tools to be an awesome source for others to learn from. I see what I have learned through SFYS allowing me to SHINE!
If you want to learn how to sell in a unique, powerful, and confident way — and step out into the world in a big way — then purchase this course.
It will not only teach you how to sell but you will stand in your presence in an unfuckable with way!

RACHEL MINDY
Life Coach and Mentor
rmindy.org
There is so many conflicting business strategies being taught online. It is so easy to get lost, overwhelmed, and paralyzed by it all.

Before Sell from Your Soul, I was lost and all over the place. My business wasn't sustaining my life.

Today, I am no longer pulled around by all of the excess information available online. I am rooted and grounded in myself, my work, my value, my messages, and my business. And my business is supporting me.

Amanda taught me to drop all the rules I had been taught for growing an online business. I now tell my stories without fear and sell my products based on my heart and truth. 

I am being myself in my business and my business is flourishing.

I now have clear offers, authentic messages, and an engaging audience.

Everyone says it (but it's true) everything becomes so much easier after working with Amanda.

ROSA LEE
Love and Relationship Coach
xorosalee.com
When this program came out, I already considered myself a sales master. I said to myself, "I literally slay sales in my sleep. Would I still benefit from this?"

I thought I was too advanced for another digital course. I was wrong.

Since enrolling in Sell from your Soul, I have had my first six figure cash month and $270k launch.

I go back to these modules before I launch anything.

This is my favorite AF course yet (and I have them all). It will work for you at any level of business.

Amanda teaches so many tactical tips and overall strategy for selling. And per usual, she shows you how to do business in a smarter not harder way.

JAMIE JOSLIN KING

Online Marketing Expert and Business Coach

theslaycoach.com
When I enrolled in Sell from Your Soul, I wasn't sure what to expect. I was worried that her strategy wouldn't feel natural for me to implement.
I quickly realized that Amanda's style is all about what feels natural for you — and it doesn't have to be anyone else's method in order to result in success. 
Through this course I formed a now deeply rooted belief that selling is of high service.
I feel so differently about the sales process and I have zero guilt or "icky" feelings left around what selling means. I truly know that NOT selling what I have to offer is withholding something from the world and that it's actually selfish not to pitch my gifts. 
I love Amanda for so many reasons — she's authentic. She cuts right through the bullshit. She has the perfect way of reminding you that you have what it takes and that you don't have to listen to what anyone else says you should do to achieve success.
She reassures you that you don't need the fancy frills or the tactics and helps you to become solid in the truth that you already have what it takes inside you.
Amanda gives a giant permission slip to be yourself. 
She makes it abundantly clear that you get to do it in a way that feels right in your soul.
I now understand how to live from my passion, share from my soul and live a fulfilled and rewarding life.
This is the new paradigm of women in business, and Amanda is leading the way. 
If you want to live with purpose and make an impact in a way that lets you be exactly who you are while offering your gifts to the world, take the leap. Don't think… Act!

MILLI FOX
Transformational Manifestation Coach
instagram.com/millifox
You will start the course with a little heart-centered, soul-based, kick-your-ass 10-part bootcamp to help you get clear on who you truly are, what you deeply desire do, and what you are on this planet to give.
This is your foundation. Solidify your identity in terms of your work. Know the importance of your work. Become clear on what you are meant to sell. Release fear of being seen.
The pre-work includes ten journal prompts + three videos that will serve as your Sell from Your Soul foundation.
You will be given immediate access to the pre-work upon enrollment.

Don't skip this! This is more impactful than most entire sales programs. lol
The mindset, clarity, and certainty around selling. Energetically recalibrate what selling means to you. Get clear on how it is of service to the world. Step into doing so with passion, heart, and confidence. Allow selling to be a flowy, fun, and heartfelt spiritual practice. Completely take the pressure off potential clients based on your certainty around what you get to have. If you've done work like this with me before, no worries, we will go deeper.
(Also, see the moment I dropped power-points, for good. Even while teaching this course, I was shedding the things that did not work for me. I will always model what I teach.)
Tap into what you are here to give. No need to survey an audience or worry about market research. Connect to those who need you and feel into what the next aligned step is. Get clearer than ever before on what you desire. Remove the false ideas that say you can't have it. Create the thing the people don't even know they need from you yet. Price it perfectly. Sell it with ease.
This is how I attract people into my work. This is magnetism. How to allow selling to be a continual extension of your daily existence. Set up a confident expectation for growth engagement, and massive influence. This has nothing to do with sales conversations or discovery calls — this is a way of being. This is setting up a paradigm for new money and recurring money to come into your business every day of your life no matter what.
What I journal, think, believe, and say to myself before, after and during a launch or enrollment period. How I take care of myself and stay in flow during important times in my business.

Where I get the inspiration for my posts, emails, and pages... and how I write them. (I literally give you my outline for posts, emails and sales pages). How I stay a match for or 'lock in' my desired outcome no matter how the launch appears to be going. How I realign when it feels a launch is going astray.

This is probably the most important week of the entire course.

What I do during a launch. What my team does. (This is all the very practical stuff.)
Where I post. What I post. How often I post. What we say. When we say it. When we email. What we say in the email. How often we email. How I repurpose everything I say in multiple ways so that launches are so much easier for me. How we give people the opportunity to enroll. What I do. What my team does. What affiliates do. All of it. This is my entire launch strategy beginning to end. (You don't have to do email marketing or have affiliates to sell, but I break it down in case you desire to.)
PS: Though I have a team now, I was doing all the same things before I did. I will tell you which parts I have delegated and how I have made these decisions.
5 Training Modules.

We will cover all that is listed above plus various content that I was guided to share. I cover several frequently asked questions and points of common confusion in each module. You have unlimited replays. (Alumni tell me that go back through the modules before they launch new offers.)
21 Pieces of Guided Inner Work.
In addition to the guided inner-work included in the pre-work, you have 21 prompts to move you through the Sell from Your Soul process. If you don't like to journal, think of it this way: The prompts are essentially Qs you ask yourself to help you get clear on your desires and action steps.
These prompts will support you in identifying and forming the strategies and structure for selling that works for you. I use these Qs in my business to attract my ideal clients, share my work with them, and sell and share with ease. The concepts you integrate through these prompts will allow soulful selling and heartfelt sharing to become a natural extension of your life and work.
Sales Page Layout Breakdown.
This is what I do on each of my sales pages to guide people through the experience of deciding that my offer is right for them. The questions. The sections. The process. The order. The impact. The experience. I explain it all.
Soulful Sales Copy Creation Bonuses.
I am sharing with you the exact emails I used during a $700k launch in early 2018. I have also created a copy creation guide with a break down of the experience I take people through via an email or a social media post. Includes: When I write the emails. How I write the emails. What I say in the emails. What my intention is as I write the emails. How I all the same things with posts (it's okay if emails aren't your thing.). People regularly write me to thank me for my sales emails and posts. This is unheard of in marking. You want this. (I can think of an alumni who has generated hundreds of thousands of dollars by using this part of the course alone; she didn't even open the modules. lol)
The Soulful Art of Sacred Selling 10-Part Pre-Work.
You receive instant access to the pre-work upon enrollment. This includes ten journal prompts, three videos, and guided inner work. This is your foundation for the course. Alumni have launched new offers and met desired sales goals through these ten days alone.
The Soulful Selling Meditation!

I have recorded an exclusive meditation for you. The vibe: Selling with ease. Selling with grace. Selling with flow. Trusting yourself to share of your great work and receive compensation in return. Feeling so good giving. Feeling so good receiving. Trusting yourself with the entire process.
This meditation is 11:11 minutes long and will be released to you after the pre-work.
Solidify Any Sales Strategy

In this brand-new bonus video, I share seven essential things that will support you in selling any offer. These are things that will give you clarity throughout any launch or any sales process. Things that will keep you anchored and connected to your work. Things that will help others to know what you do and how you do it well, and things that will make the sales process more fun, more easy, and more service-based. So so good!
"I Am Here on Purpose; My Work Changes Lives Affirmation" Mug.
This mug is scripted with your new very favorite affirmation: I am here on purpose. My work changes lives.
Create an intentional moment with this mug as you enjoy your favorite coffee, tea, matcha, or juice while you journal through the guided inner work, bring the feelings and energies of ease and flow into your body and experience, and integrate the course processes and principals.
PS: Richard Branson may have posted an image on IG of him drinking out of the mug. (I gave him one when I was on Necker Island. I mean, if it's good enough for Richard...)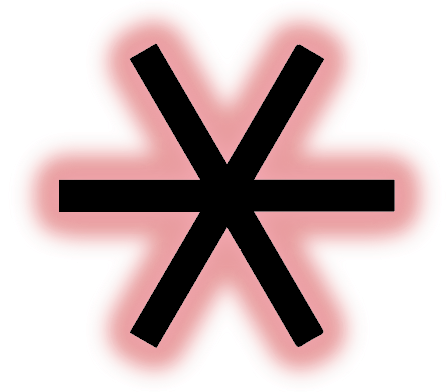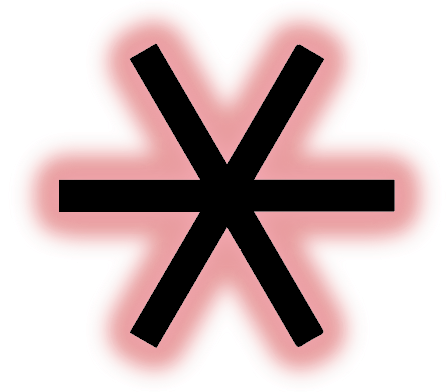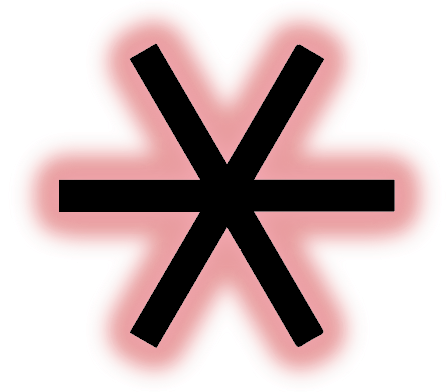 This affirmation mug is a gift from me for the first 200 people to select the Pay-in-Full option upon checkout. This includes PayPal's PayLater option. (The rest of the bonuses + all course content is for everyone no matter the payment option you choose.)
Amanda Frances is a world-renowned thought leader on financial empowerment for women.

Through her wildly popular digital courses, her best selling book "Rich as F*ck," and the "Rich as F*ck Journal," highly engaging online presence, her "And She Rises" podcast, and free daily content, meditations and trainings distributed across her social media channels... she empowers women to design lives and businesses they are wildly obsessed with.

She has written for Forbes, Business Insider, Glamour, and Success Magazine.

She has been featured in Entrepreneur, Flaunt, US Weekly, ET, and others.

Combining her background in ministry and mental health counseling with practical advice and a deep knowledge of spiritual and energetic principles, Amanda isn't quite like any other "coach" you've encountered.

A true self-made woman, while putting herself through graduate school Amanda taught herself how to build her first website.

A decade later, Amanda Frances Inc. is an eight-figure global brand serving clients in 85 countries and users in 99 countries. AFI has grossed $28M in sales.

Her mission has always been to get the power of money into the hands of good hearted women who are here to change the world. Today, she is doing so.

Amanda is from Sand Springs, Oklahoma and currently resides in Los Angeles, California.
Q: I'm super busy right now. What if I don't have time to take the course now?
A: It is up to you when you start. Once the modules are unlocked, you have the content and any future updates for life. Then, you can take the course completely at your own pace. You can come back to the modules anytime you need.

Q: I am new to business, is this still for me?
A: For those of you who are already doing the things in business, this will support you in aligning to your next phase of growth, success and ease in your business. For those new to business, this course will serve as your foundation for launching, marketing and selling in your business.

Q: Are you offering a payment plan?
A: YES! You will find the payment options by clicking the enrollment button at the bottom of this page.
Please note that though the PayPal 'pay later' option (located under Pay in Full when you click to enroll) you are able to schedule your payment plan through PayPal and still receive my Pay in Full bonus.

Q: What can I expect from this course?
A: Solutions. Clarity. Inspired content. A reminder that you can do this and do it well... and do it better than anyone expected. A group of humans who are doing the things alongside you. Fresh perspective. Progress. Strategies, steps, and processes laid out for you. Practical procedures and spiritual principles explained. Meditations. Affirmations. Movement in the direction of your dreams. And whatever else you decide to receive.

Q: What is your refund policy?

A: Although our policy is no refunds on digital products, I want to ensure that you have a chance to review my teaching style in case you are new here. So, if after reviewing the initial content you feel this is not for you, please email us at support@amandafrances.com within 48 hours of your purchase (and having not consumed more than the pre-work) and we will process your refund.

Q: Can you guarantee specific results?
A: I love this program and I deeply believe in the principles in it. The success stories on this page are from people who have worked with me through SFYS and got incredible results. According to my attorney, I need to make sure I always say this to you: DISCLAIMER: I don't guarantee or warrant results or increased income. The testimonials on this page may not be typical for all students.

Q: What if I don't have an online business?

A: I believe this program would help anyone with clarity, certainty and confidence around their work. I believe my beliefs and strategies around business, selling, social media and sharing as a whole would help support anyone in creating freedom for themselves. I believe the way I do life and see the world tends to be a bit contagious for people.
And... many of my examples in this course are related to online business and digital courses. I believe when you apply the overall energy and attitudes and to what you do, you will find this program tremendously valuable.
If you have a business that is a lot like mine or want one, then this is definitely for you.

Q: What if I don't know what to sell? Or how to package my services?
A: Inside of the pre-work and early modules are the exact steps I take when it comes to creating my new offers including -- how I know what is aligned for me to create for me, and how I let the process be simple. (I have consciously chosen to let packaging offers or deciding what to teach to be a simple thing for me.)
From there, your work is to believe in what you have created or are creating.
Many, many people have had ideas for, formed, created and sold brand new aligned offers through this program.
Q: I am analyzing this decision and doubting myself. Should I enroll in Sell from Your Soul?
A: If you are feeling called, led, drawn, or pulled to the course, I recommend you follow your inner guidance. If you desire to be in this program, trust yourself.
More Questions?!
Email assistant@amandafrances.com. We have your back.
Through Sell from Your Soul I went from believing that selling was a hard and bothersome task to understanding that my work needs to be seen and heard by those that I can serve.

I finally began to bring income from my business for the first time.

I had dreamed of creating this business, but before Amanda's work I didn't have the confidence or trust in my ability to sell.

Amanda has a way of getting you to take on an entirely new perspective. She shifts paradigms and breaks apart old, stagnant thinking around how things are supposed to be done in business.

I now know that by holding back from selling, I was only doing the world a disservice keeping my work from those who can benefit from it. I now understand the value of my work along with my ability to create and serve.

Amanda's work goes much deeper than just selling or money manifestation. It's about honoring your self worth & allowing yourself to break from your self imposed limitations.

Just being in Amanda's energy by listening to this this courses is often enough to create a quick shift that allows me to manifest money and receive clients.

SARA DAIGLE

Business Coach & NLP Practitioner


I was so afraid this course wouldn't work for me.

But true to form, Amanda taught me to believe in my gifts and share them unapologetically with those who need my work.

I now have the confidence to share who I am with the world and be highly compensated for it!

Amanda literally gives you all her launch strategies during the course.
I launched my first course during SFYS, did what Amanda said and began receiving payments in my sleep right away (just like Amanda talks about!)

Sell From Your Soul is my fourth AF course. I can say that there is no better teacher out there.

Amanda knows her shit. Her energy is fierce. And her tough love, no nonsense approach helps you to achieve the results you desire.
JEANNINE DANIELLE GONZALEZ

Self-Love & Success Coach
As a copywriter who works with clients to launch and sell without sleaze, I've done a lot of training on the subject. The problem? A lot of it is super masculine, all about the hustle and full of rigid rules.

I love Amanda's feminine, flowy take on the crazy-masculine world of online marketing.

Amanda's take take is incredibly refreshing. She breaks it all down in a way that makes the whole process simple, stress-free and – yes – sacred. 
Amanda is the real deal. (I've snatched up, like, ALL of Amanda's previous courses.)
Her style is SO relaxed, but what she teaches WORKS.
She has a magic (and very rare) ability to take even the most complex subjects – things like launches, selling and copywriting – and make them simple AF. (Pun intended!)  

Oh, I had my highest income month ever – after almost 6 years in business – just after wrapping up this course! 


I've continued to expand my own business in ways I didn't think were possible. Content creation is much easier for me now. I've eliminated a lot of my perfectionism in my work with clients – which means I get more done, faster. (And guess what? Clients love my work just as much if not more!) My business goals just feel much simpler and goals feel more achievable. 
If you're the type who tends to overthink or overcomplicate business-y things, you need Amanda's ease-y energy in your life.
ERICA LEE STRAUSS

Conversion Copywriter, Writer + Coach

ericaleexo.com
The Sell From Your Soul Experience includes:
Sales Page Layout Guide
Soulful Copy Creation: Sample Emails
Life-Changing Copy Guide: Emails + Posts Made Easy
The Soulful Art of Sacred Selling 10-Part Pre-work
Solidify Any Sales Strategy Bonus Video
21 Journal Prompts + Guided Inner-Work
Lifetime access and all future updates to this program
Sell From Your Soul Peer-to-Peer Support Group
Upon enrollment, you will receive an email with instructions on how to set up your access.
You'll access your content, exclusive Sell From Your Soul group, and the private Money Queen Community at members.amandafrances.com or on the AF App.
You get immediate access to the 10-part pre-work upon enrollment.
The remaining content is dripped out for you after that.
You have all content + updates for life.
Alumni have shared with me that they felt their financial world opened through this program.
They report feeling more confident than ever before speaking about their work and more comfortable receiving compensation as they share. As this avenue for receiving opens, they have more resources to live the life they desire and create the world they want to live in.

In my experience, this is a beautiful energy to conduct your business from.
I love this container. If you desire it, it would be an honor to serve you.
Receive instant access to Soulful Art Of Sacred Selling Pre-Work!
You have lifetime access + unlimited replays + any future updates for life.
After clicking on the big button below and submitting your order, you will receive an email with instructions for how to set up your access.
I can't wait for you to get your hands on, your mind engaged with, and your frequency tuned into this content and energy.
Sell From Your Soul is closed for enrollment.
By enrolling in this course, you agree to our Standard Terms and Conditions.

If you are enrolling now, I encourage you to do so intentionally. Do this for you. Do this for those you are here to help. Do this on purpose.

Refund Policy: Although our policy is no refunds on digital products, I want to ensure that you have a chance to review my teaching style in case you are new here. So, if after reviewing the initial content, you feel this is not for you, please email us at support@amandafrances.com within 48 hours of your purchase (and having not consumed more than the pre-work) and we will process your refund.

Disclaimer: I love this program and I deeply believe in the principles in it. The success stories on this page are from real live people who have worked with me through this program and got incredible results. According to my attorney, I need to make sure I always say this to you: I don't guarantee or warrant results or increased income. The testimonials on this page may not be typical for all students.